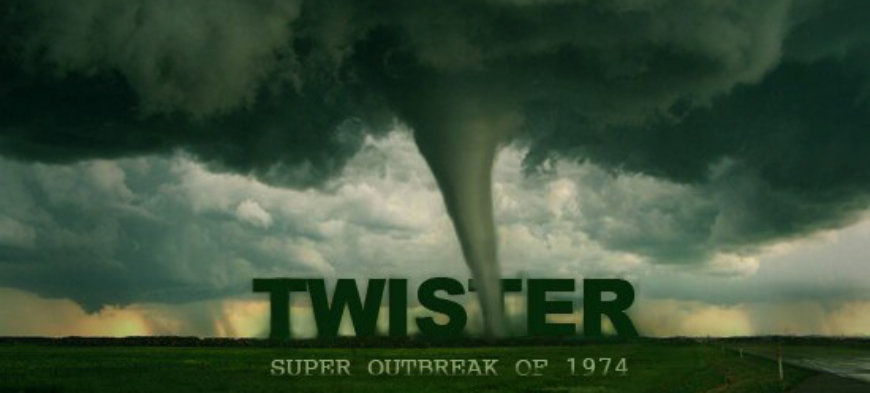 A Twister is Coming to Wilderness on the Lake
For all of those room escape fanatics out there, we're thrilled to announce that DOA Room Escapes is creating a new "Twister" room escape experience for us at Wilderness on the Lake.
The room will be based on the 1974 Super Outbreak, which was the second largest tornado outbreak on record for a single 24-hour period. From April 3rd through April 4th, there were 148 tornadoes confirmed in 13 US States and the Canadian province of Ontario. It was also the most violent tornado outbreak ever recorded with 30 F4/F5 tornadoes confirmed.
The scene for this new room escape starts on April 3, 1974 at 4:40 pm when the first tornado hit the town of Xenia, OH. Participants will have only 60 precious minutes to find and retrieve valuable items from the massive tornado's wreckage, and to get safely to shelter before the second twister hits.
The new room is replacing The Basement and will be opening in Summer 2020. It is geared for ages 8 and up. The room will cost $29 for resort guests and $34 for the public.
The resort's other room escapes include the Titanic geared for ages 8 and up, and the Circus which is suitable for families with children under the age of 10.
For more information on the room escapes visit: https://www.wildernessresort.com/attractions/d-o-a-room-escape/