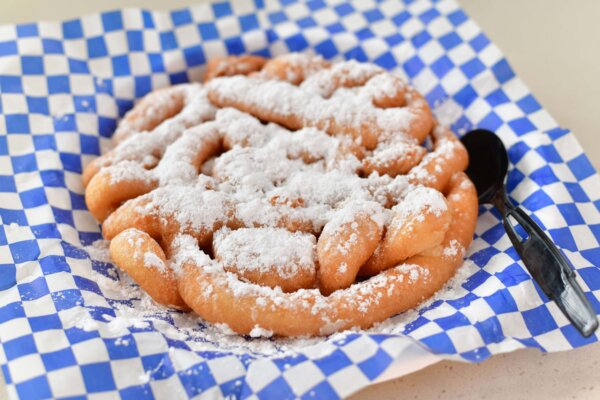 Bear Paw Funnel Cakes
Now Open!
Who says funnel cakes are only fair food? We're determined to make this delicious treat a year-round phenom in our newly renovated Wild West Waterpark!
Guests will be able to enjoy the classic funnel cake topped with powdered sugar or notch it up a bit with some of our gourmet creations like the Camp Social S'mores Funnel Cake, which puts a new spin on the classic s'more.
Other great options include Saddle Bum Strawberry Cheesecake Funnel Cake, Salted Caramel Caboodle Funnel Cake, Blue Skies Out West Funnel Cake, or Rocky Mountain Rainbows Funnel Cake, all of which are served with a scoop of ice cream and whipped cream.
Yummy!
---
Please refer to our daily Wilderness Express HERE for today's hours.