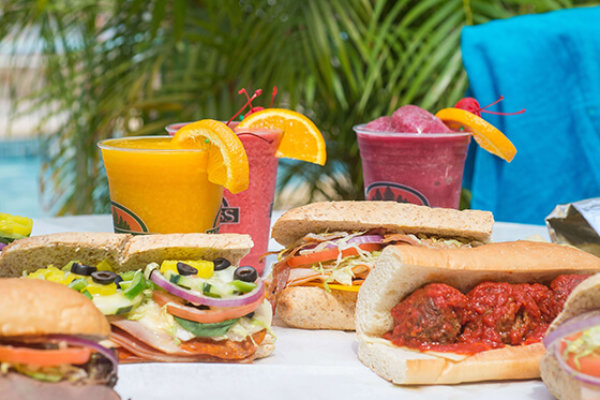 Waterpark Eateries
Need A Refreshing Refuel?
You will find delicious treats and snacks and beverages at all of our indoor and outdoor waterparks throughout the resort.  From burgers to smoothies, shakes and subs, our waterpark eateries are sure to quench your thirst or feed your appetite!
Grizzly's Grill at Wild West
Kodiak Kanteen at Klondike Kavern
Lakeview Eatery at Cubby's Cove
Wooly's Eatery at Wild Waterdome
Mackinac Snack Shack
The Big Dig at Lost World
Please refer to our daily Wilderness Express HERE for today's hours.
---